From 7th – 13th September.
'Do you KNOW YOUR risks of high blood pressure NUMBERS?'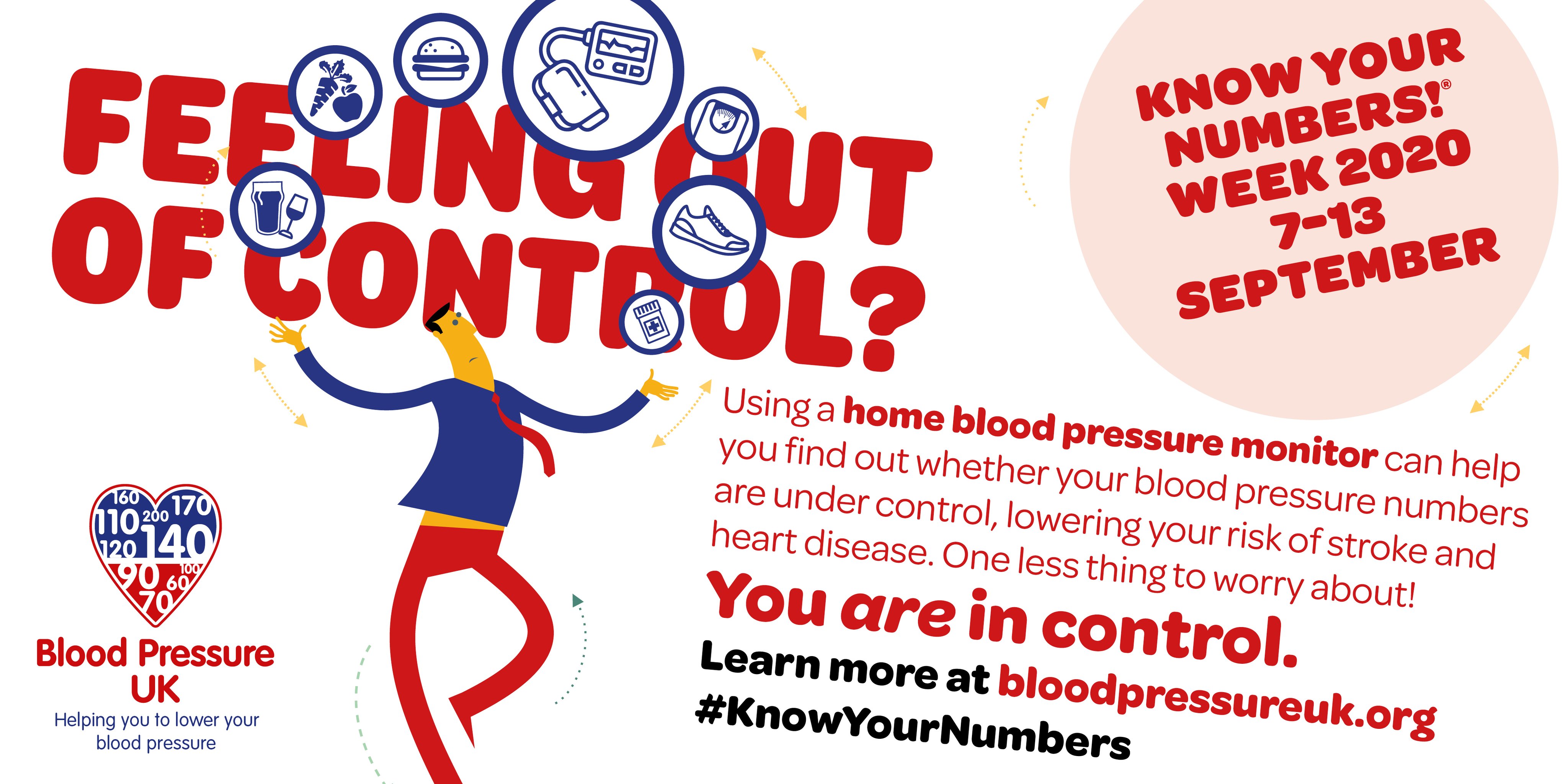 The aim of Know Your Numbers Week is:
High blood pressure usually has no symptoms, which is why is it often referred to as the silent killer. The only way to know you have it is to have a check. Therefore we want to encourage ALL family members to check their blood pressure, so if detected, it can be easily treated thereby reducing your risk of a stroke or heart disease.
This year due to the pandemic they would like to encourage everyone to learn how to do their blood pressure checks at home.
This will:
encourage the nation to use a simple and reliable blood pressure monitor to measure their blood pressure at home
and take the necessary steps if their reading is considered high
raise awareness about the risks of high blood pressure.
Tips for taking your blood pressure at home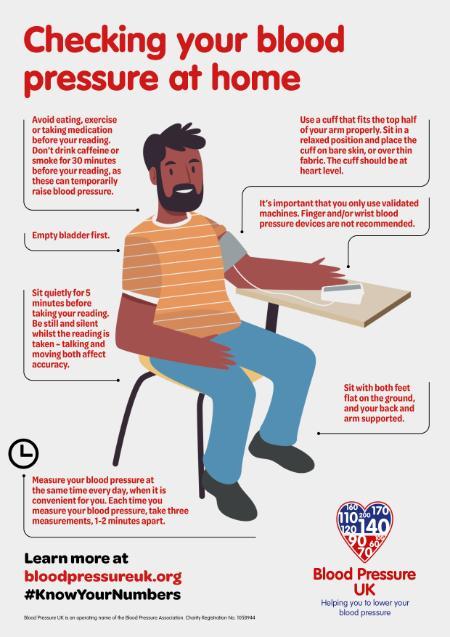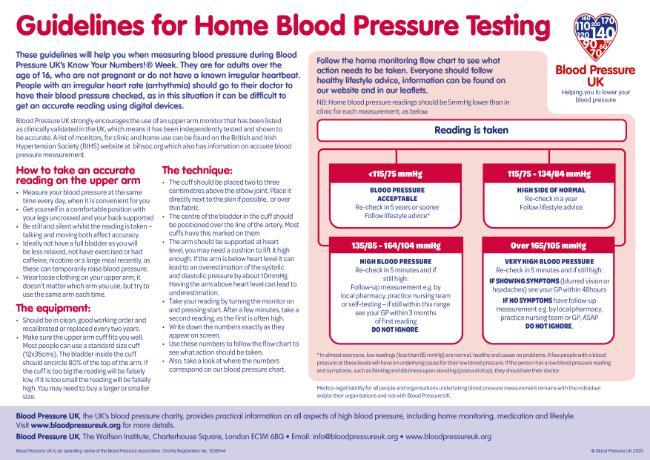 Tips from